Connector-hand piece connector triangular, model F, model SH
| | | |
| --- | --- | --- |
| PRODUCT NAME | DESCRIPTION | SKU |
| hand piece connector (pair) | triangular, model F, 7 pins | T097 |
| hand piece connector | triangular, model F, male half part, with 7 pins | T096 |
| hand piece connector | triangular, model F, 7 pins, female half part | T099 |
| hand piece connector (pair) | triangular, model F, 7 pins, with OD 7.3mm | T098 |
---
| | | |
| --- | --- | --- |
| PRODUCT NAME | DESCRIPTION | SKU |
| hand piece connector (pair) | triangular, SH or Q'AS, model SH, 6-7 pins | T102 |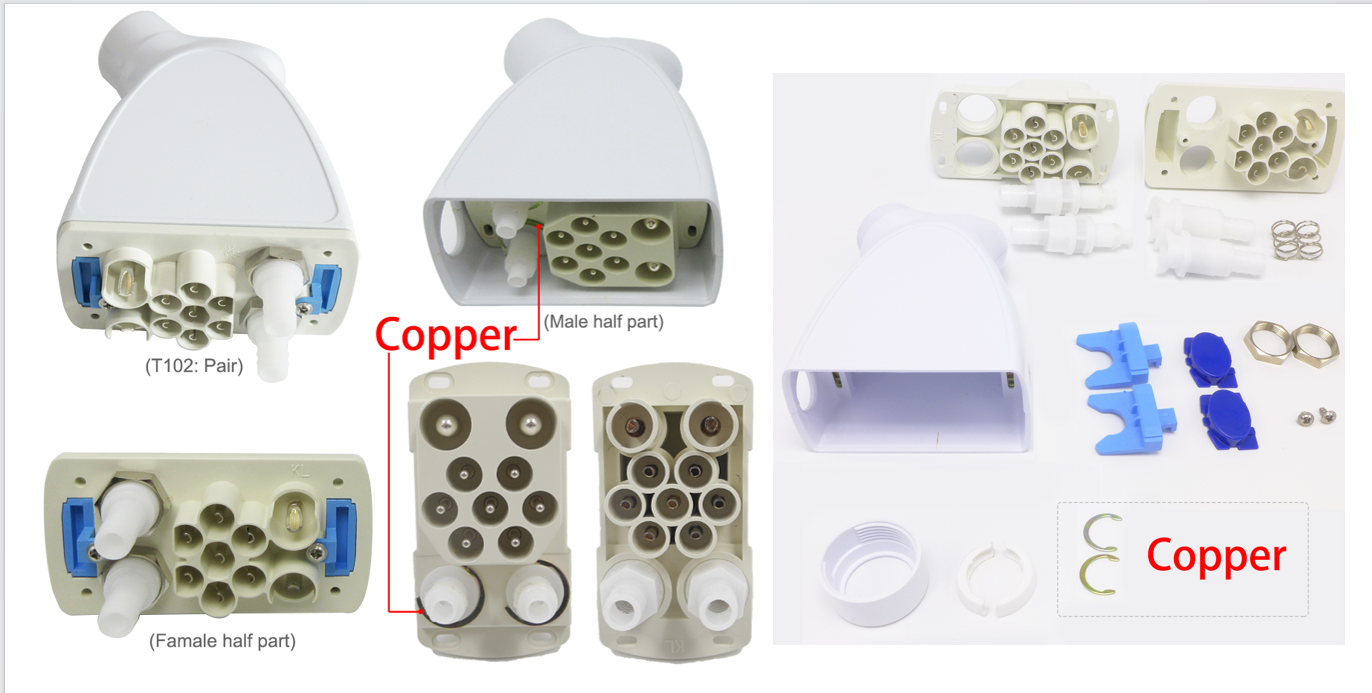 ---
| | | |
| --- | --- | --- |
| PRODUCT NAME | DESCRIPTION | SKU |
| hand piece connector(pair) | triangular, model H, 10 pins | T100 |
| hand piece connector | triangular, male half part, model H, 10 pins | T101 |
| hand piece connector | triangular, female half part, model H, 10 pins | T487 |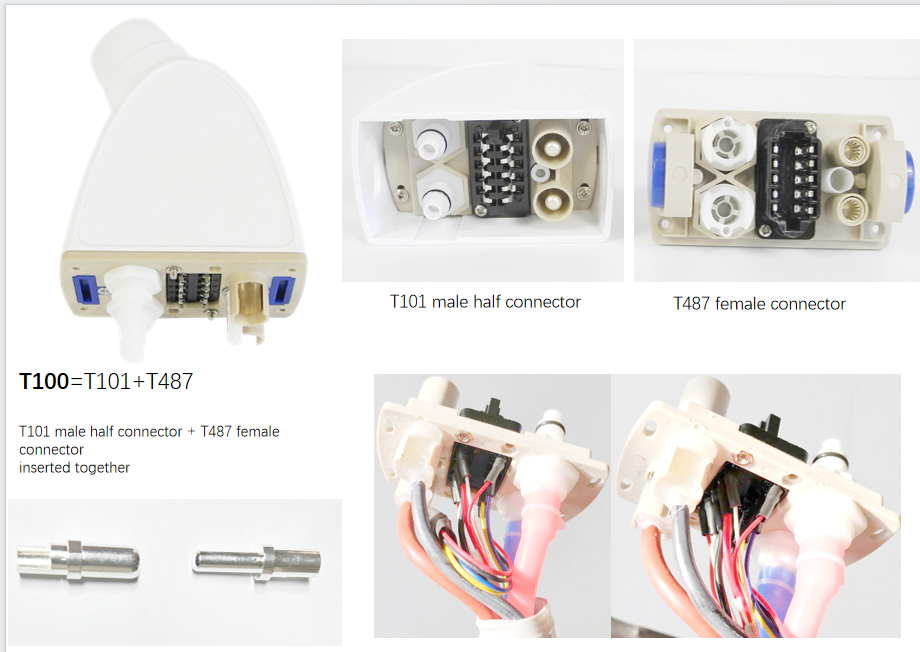 ---
---
If you need us to wire and install the connector with the hand piece, please send us a photo like below for us to see the wires and pins.
This photo is only an example, doesn't mean you have the same connector or the same connector of same wiring order.

Si necesita que conectemos e instalemos el conector con la pieza de mano, envíenos una foto como la que se muestra a continuación para que podamos ver los cables y los pines.
Esta foto es solo un ejemplo, no significa que tenga el mismo conector o el mismo conector del mismo orden de cableado.