Shipping & Returns
return instruction
https://www.ipl-elight-shr.com/art/return.html
:
Please return package to below address, to save money, you may use post office, please note every country should have post office.
Address: A-309, Xinqingnian Guangchang, 259 Shangtanglu, Gongshuqu
City: Hangzhou
Zip code: 310014
Country: China
Contact person: Mr. Yue Hua Meng
Telephone number: 0086 187 6708 9773
Please don't forget to send me tracking bill copy photo to see clearly tracking number and all what you fill in.
We only provide spare parts, customers are responsible for any postage, customs clearance fee or tax occured. Import tax is often 10%-30% of total value.
Examples as below,
return from Spain via post office, return freight 14.75 euros,
17TRACK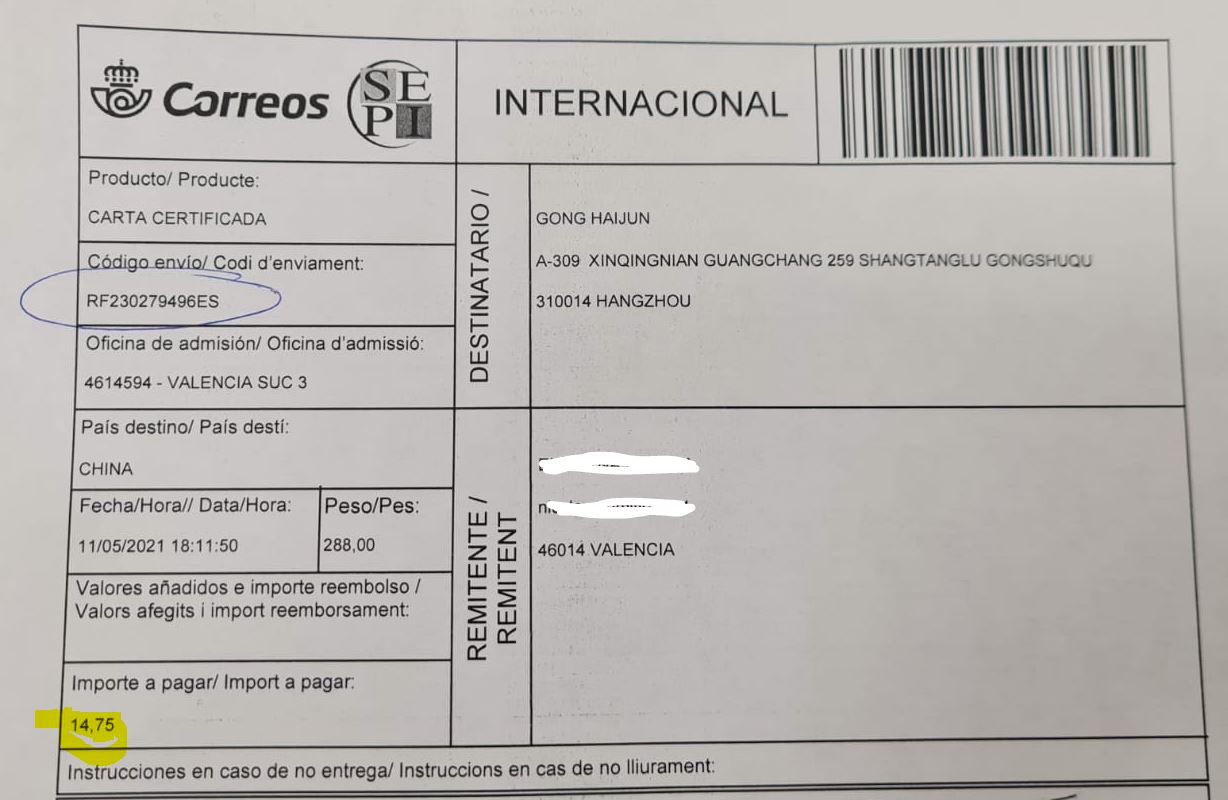 return from Japan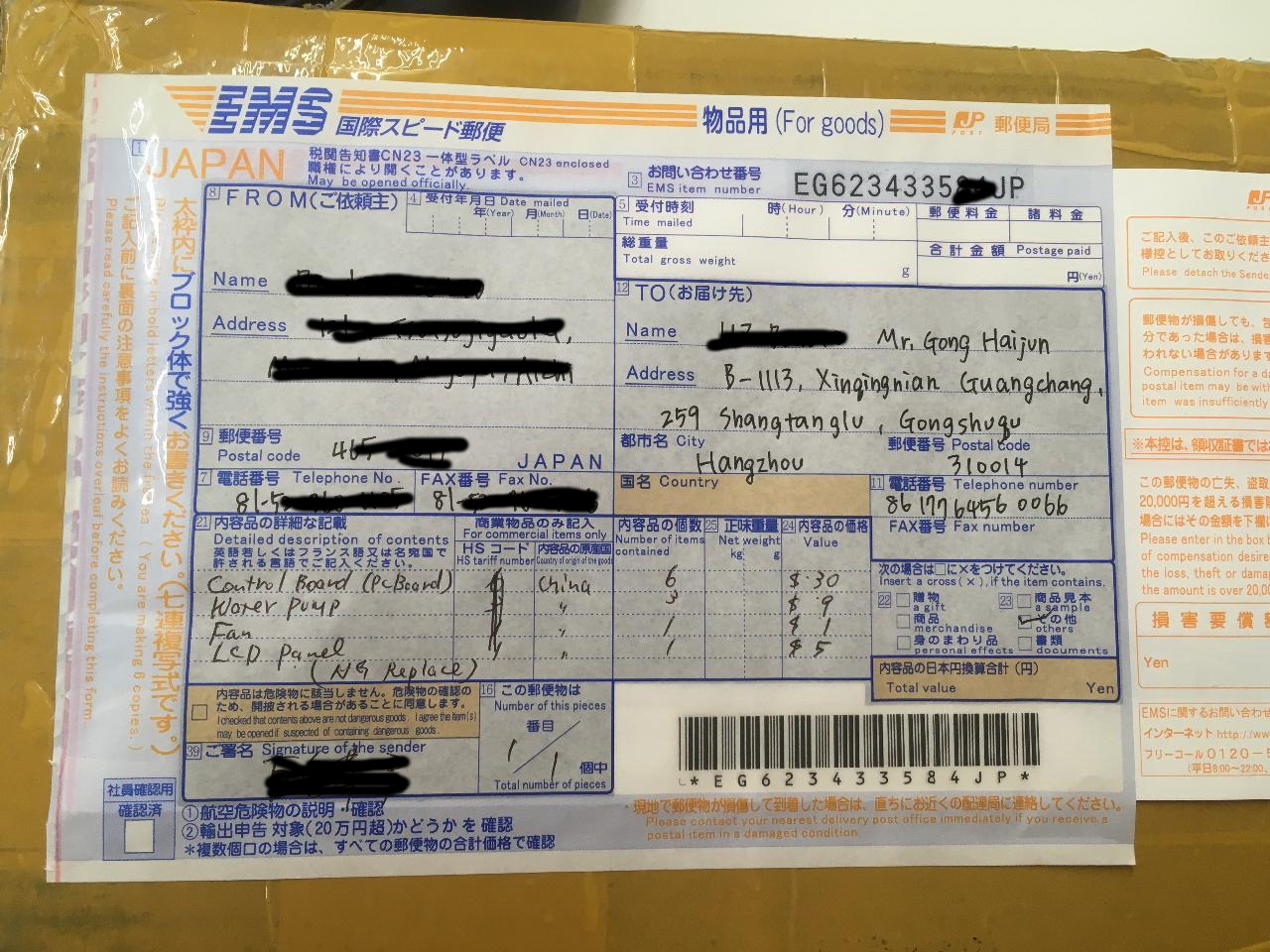 Por favor envíanos paquete según la instrucción del enlace

https://www.ipl-elight-shr.com/art/shipping-amp-returns-a0026.html



Please open the hand piece to take the diode laser stack out, return it to us, declared as printer parts, USD 10.

双清:shipment via special route and third part forwarder, takes one week more than usual international express, the importer doesn't have to pay customs duties
https://baike.baidu.com/item/DDP/2409365 本来想用DDP 但是实际上是逃税的 不是税已替进口商支付
https://zhidao.baidu.com/question/813460700945908492.html 双清老外也不会懂 再则双支 中国的清关老外丝毫不关心