Company Introduction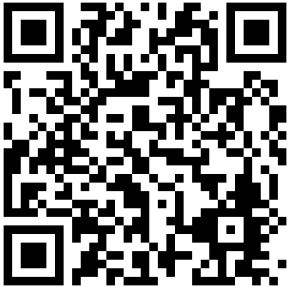 Hangzhou SG Electronic Technology Co., Ltd.
We have hundreds of machine distributor customers, around 50 overseas factory customers and more than 1,000 engineer techinician customers, so our quotation files of each serie machine have one excel file of machines, one excel file of kits and one excel file of parts, thoses files cover from whole machines to smallest parts.
You may download these excel files to computer, they are stored in
Nutstore drive link https://is.gd/uMMQgD
or from Onedrive drive link https://is.gd/ARWSky
You may download the file proforma invoice (PI CI PL) format to copy your interested products, create order and send it to us.

You may download interested machine wiring diagram and water connection diagram to your computer of all our machines,
Onedrive drive link https://is.gd/XvQ8FT
Nutstore drive link https://is.gd/ulD77S

We are updating all these files all the days, that is, every time when you download the files, they are always newest.

Because we began this work system not from long ago, most files are not so complete.
The complete files are like IPL Elight SHR parts of more than 120 pages, diode laser parts, HIFU machines....

Click the link and add our persons https://www.ipl-elight-shr.com/art/company.html to communicate fluently with our general manager, OEM team and engineers for best prices on base of your quantities, product source and development, after sales services and technical support.

General Manager: Mr. Gonzalo Gong Haijun
Bachelor of Spanish and English Language and Literature of
SISU
Click the link and add WhatsApp account
https://wa.me/8617764560066
General Engineer: Mr. Yu Qixian
Click the link and add WhatsApp account
https://wa.me/8613588010982
Sales Manager: Ms. Luna Yue Heqing
Click the link and add WhatsApp account
https://wa.me/8615958005321
Sales Manager: Ms. Gabi Yang Peiyi
Bachelor of German and English Language and Literature of
ZYUFL
Click the link and add WhatsApp account
https://wa.me/8618968030351

https://www.facebook.com/haijun.gong.35

Please subscribe our YouTube channel
https://www.youtube.com/channel/UCa3SCEzkn0cU8PDRlZDH13Q
Address: A-309, Xinqingnian Plaza, Gongshuqu, 310014, Hangzhou, China
我司人员手机和电脑浏览器使用Facebook和Messenger,手机和电脑都登录同一个账户17764560066,我另外告知验证码和密码1******a
朋友圈供应商发布的照片和视频,和供应商在聊天时获得的照片和视频,以及自己见到任何可销售对象一边拍视频一边拍照获得的照片和视频,有了之后,照片发脸书,视频发油管,标题加关键词以便查找。
脸书上敏感的照片设置私有,油管上敏感的视频设置为不公开(可以分享链接,不要设置为不能分享链接的私有)
脸书上有共同好友3个以上的陌生人可以添加,总计主动可以添加5000人,而自己加进来的客户不限制人数。
每个业务员叫客户添加我们的信息的标准格式,
https://www.ipl-elight-shr.com/art/company.html
Click the link and add WhatsApp account
https://wa.me/8617764560066
手机号码修改为自己的
Facebook:
https://www.facebook.com/haijun.gong.35
Please subscribe our YouTube channel
https://www.youtube.com/channel/UCa3SCEzkn0cU8PDRlZDH13Q
相对有空闲的业务员在Messenger上答复客户,尽量再引到WA群内答复。
嘀噔:阿里巴巴国际站问来的客户,怎么在聊天里方便通知如下链接?
https://www.ipl-elight-shr.com/art/company.html
Click the link and add WhatsApp account https://wa.me/8618968030351
Facebook: https://fb.me/sangong2008
Messenger: https://m.me/sangong2008
Please subscribe our YouTube channel
https://www.youtube.com/channel/UCa3SCEzkn0cU8PDRlZDH13Q
现在国内的人看朋友圈 老外刷脸书到半夜 没有比发朋友圈和脸书更好的方式了
FACEBOOK脸书 等于国内的朋友圈启用 原则是任何一个没有出现过的销售产品出来 都要拍视频 当作义乌 汉正街 任何一个店 就着产品说来说去便可 说得越多越好 拍得越多越多 语言不重要想到什么就说什么 拍下来角度多 细节多就可 能发的都发脸书 接下来会给我们带来许多关注和订单 让我们这个团体维持发达国家的水准 饭桌上还吃得很撑 已经叫厨子继续做菜和上菜了
以我们自己的方式去改变客户的习惯,而非动辄高大尚的整机,后期才发现种种不好和表达失望,我们做到见啥说啥,展示啥。
拉到这网页的最后 我也是想到什么写什么
通知 评论 感想 备忘 都在了